The Birkin is perhaps the most coveted and known handbag known amongst fashion aficionados and the general public alike. Featured in Sex and the City and held by some of the world's most famous people, like Kim Kardashian and Victoria Beckham, learn more about what makes these unique handbags an interesting investment opportunity and a status symbol.
History of the Birkin
Hermès International is a French luxury goods brand, originally founded in 1837 supplying European noblemen with saddles and other leather riding gear. The company has been family-owned for five generations and is steeped in rich history and heritage. Today, the brand has 310 stores worldwide, selling leather goods, saddlery, ready-to-wear clothing and accessories, silk, textiles, and fragrances. Hermès consistently ranks as the world's most valuable luxury brand.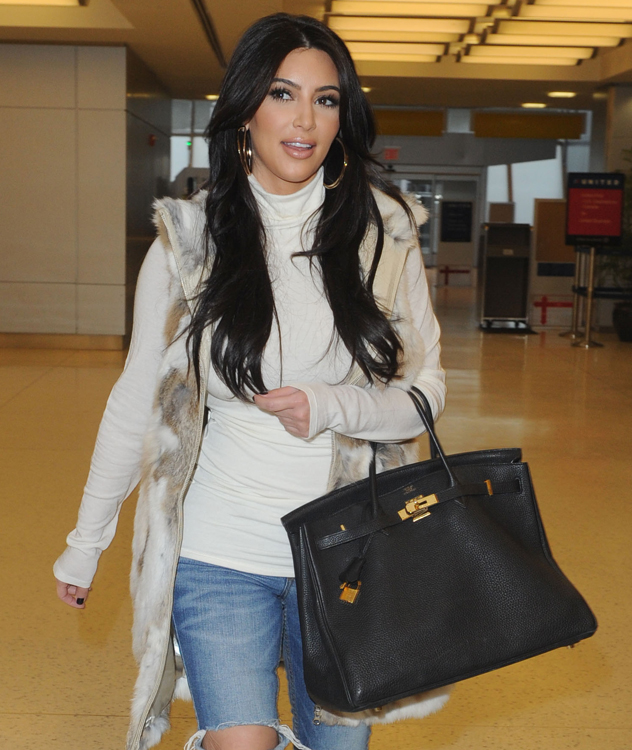 The Hermès Birkin bag concept was conceived on a flight from Paris to London, when a chance encounter between Hermès chief executive Jean-Louis Dumas and Jane Birkin, British actress and model, who complained about not being able to find a good leather weekend bag, spurred the idea for Dumas to design a functional bag tailored to the modern women.
Today, the Hermès Birkin is produced in limited quantities to maintain exclusivity, made from exotic leathers and materials, like Alligator and Ostrich, and is handcrafted by a single artisan, taking between 18 and 24 hours to complete each bag. The Birkin is an ultimate wealth and status symbol among the rich and global elites and has been repopularized in recent times by the likes of Kim Kardashian and Victoria Beckham.
Why Birkins are a good investment
Hermès Birkins are one of the few luxury items that actually appreciate in value over time, rather than depreciate, like luxury vehicles and designer clothing. Birkin owners are faced with increasing demand, with limited supply, driving the value of their bags up over time.
According to a study by Baghunter, an online platform for buying and selling luxury handbags, the Birkin has beat both the S&P 500 index and the price of gold for the last 35 years. The annual return on a Birkin was 14.2%, compared to the S&P 500 average of 8.7% a year and gold's 1.9% return. The value of the Birkin has never decreased over this time period, unlike the S&P 500 and gold, and has consistently increased. According to wealth-research firm Knight Frank, the only other tracked collectible asset class to keep pace with the Birkin has been rare collectible cars, which include a 1950s Mercedes-Benz 300 SL Coupe and mid-2000s Porsche Carrerra GT, increasing by an average of 14% annually. Annual inflation over the same time period was just above 3%.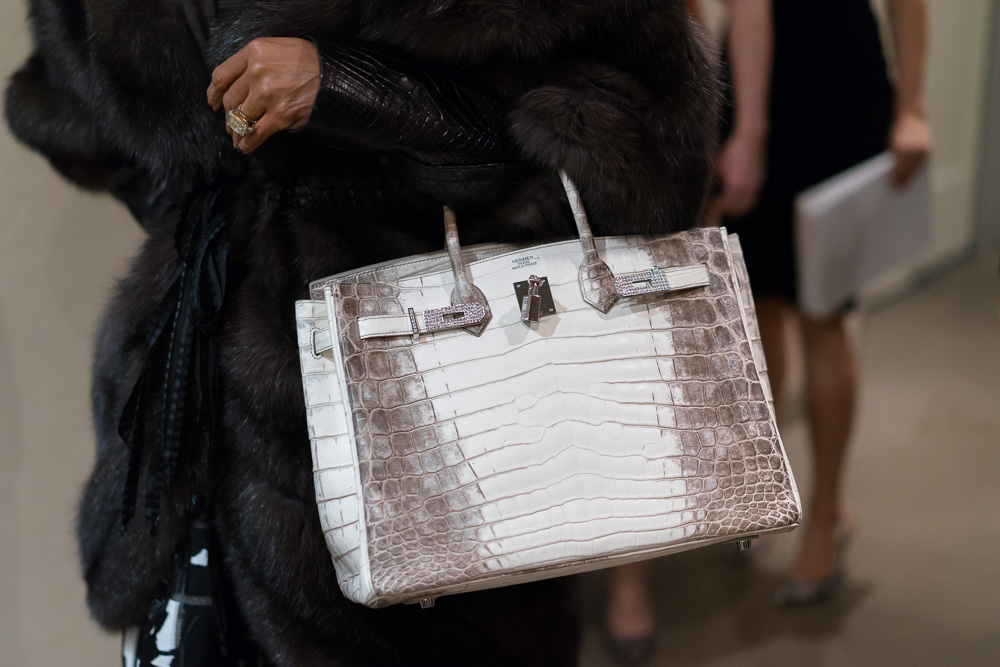 The most expensive handbag ever sold was a white Himalaya crocodile diamond Birkin, sold by auctioneer Christie's in 2017 for $379,261. The Himalaya Birkin is considered the Holy Grail and crown jewel amongst Birkin collectors. The designation 'Himalaya' does not apply to the origin of the bag, but rather to the delicate gradation of the color. It's crafted from Nile Crocodile hide and treated with a special dye process. The smoky grey fades into a pearly white, resembling the majestic, snow-capped Himalayas. The number of Himalayan Birkins Hermes has ever produced is unknown, but small.
Investing in Birkin bags
Can just anyone buy an Hermès Birkin? Generally, no. There are various conditions a buyer must meet before they can buy one. However, there are secondary markets and other methods of owning a Birkin.
Physical ownership
Buying directly from Hermès
Buying a Birkin directly from Hermès is not as easy as walking into a store, picking your bag, and checking out. Hermès maintains a waitlist for their Birkins. To get a chance to buy a Birkin directly from Hermès, you'd need to be amongst the super-rich or an A-list celebrity. Loyal buyers of Hermès goods may get the opportunity to buy a Birkin – these are individuals who have spent tens of thousands of dollars on other Hermès products and purses, but that opportunity is not guaranteed. Consider yourself lucky to get the opportunity to purchase a Birkin directly from Hermès.
Buying from secondary market
For the vast majority of Birkin buyers, they will need to be obtained on a secondary market. You'll need to go through reputable consignment agencies or auction houses to obtain one. Long term investors should look at neutral colors such as gold, black, and taupe, as these colors are considered timeless and more likely to hold their value over longer periods of time when compared to unique seasonal patterns and colors. Exotic skins and other rare bags will generally increase in value quicker and substantially more than the standard leathers.
There are numerous online marketplaces to buy Hermès Birkins on the secondary market and/or at auction:
Partial ownership
Online alternative investment platform Rally Road in partnership with Privé Porter, has made the elusive Birkin accessible to the masses. By selling share units in highly valuable collectible assets, Rally Road allows general investors to purchase a portion of these assets and benefit from the appreciation in the value of these assets, an opportunity once only available to the wealthy. Rally plans to offer 20 handbags this year. Rally intends to hold these assets for the long term, but at the right time, with shareholder approval, will make the assets available for sale. The proceeds will be distributed to shareholders according to their ownership in the asset, who hopefully will make a nice profit on their investment, based on the Birkin's strong history value appreciation, as discovered above.
Rally's first Birkin release was an offering of 2,000 shares priced at $26.25 per share, for the Hermès Bordeaux Porosus Crocodile Birkin valued at $52,500, which sold out in about 7 minutes from 270 investors.
Birkin bag collectors
Jeffree Star
YouTuber and makeup mogul-founder of Jeffree Star Cosmetics, Jeffree Star with a net worth estimated at $200 million has an impressive Birkin collection of his own. While he has not publicly disclosed how many Birkins he actually owns, some sources estimate it to be in the hundreds. He even has one of those coveted Himalaya Birkins discussed previously, with an estimated value of $379,000. Star has shared that he views each of his Birkins as an investment piece.
Jamie Chua
Jamie Chua, a Singaporean socialite, owns one of the largest collections of Hermès Birkins. Her collection is upwards of 200 bags in various colors and sizes kept in a 700 square foot wardrobe.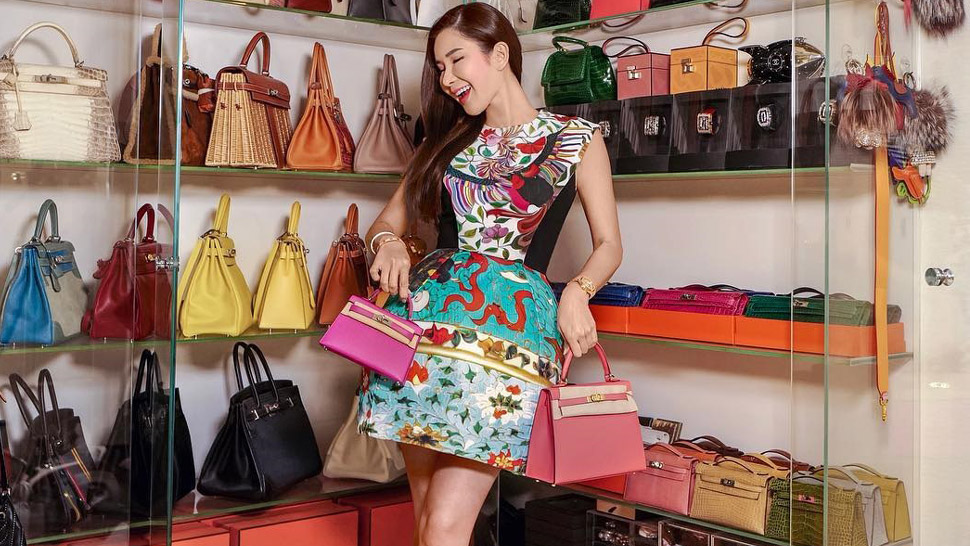 Kylie Jenner
Billionaire founder of Kylie Cosmetics and reality television star Kylie Jenner has a collection of dozens of Hermès Birkins, valued at approximately $1M.
Key Takeaways
There's more to this handbag than meets the eye. Rather than viewing these as solely a fashion accessory, the varied investor should look at these as a unique asset class capable of delivering unmatched returns. With various different methods of investing possible, the average investor now has more options to invest in an Hermès Birkin and should consider whether this is an investment strategy that makes sense for their overall portfolio.